About Our Training:


All of our training consists of obedience and behavior problem prevention and solving. While our training is eclectic, with the ability and skills to use many training methods, we usually begin our form of positive motivational, positive reinforcement techniques (a form of "clicker training" or "positive behavior shaping") which sets the dog up to succeed. This makes training simple and FUN!!!

We specialize in training owners to train their dogs. It is our experience that a well mannered, well trained dog is trained by all members of the household. This way the family not only gains control of the dog, but also builds a solid relationship and true bonding with their "best friend."

Many of our clients have families with small children. A dog must be well behaved and mannered around children or it has a higher likelihood of being given away, or abandoned. We teach dogs to respond to voice commands and hand signals! This is vital when training around young children who tend to have indistinguishable "child language". One client remarked "Our dog obeys our 18 month old son so well that now our son thinks all dogs know hand signals!"

Because our methods are so simple and gentle, training can begin the moment you get your new puppy or adult dog. It's never too early or late to begin a training program. From five weeks old to fifteen+ years, ANY dog can be trained! Dogs love to learn. It's actually boredom that creates many bad habits.

Behavior problems in dogs are sadly, quite common. Unfortunately, we humans learn to accept of our canine friends' flaws instead of fixing them. Just some quickly and easily solved behavior problems are:
pulling on leash
house soiling
barking
digging
destructive chewing
jumping up
play biting
escaping doorways

running away
separation anxiety & issues
shyness
stealing and "counter surfing"
general disobedience
even some forms of aggression
At Complete Canine Training we love training our clients to train their dogs. Our primary focus is to keep dogs in their homes where they can participate as loved and cared for family members. We hope that we may help you create a best friend in your new puppy or beloved older dog.

We're also veterinarian recommended!!
Give us a call and see how we can help you!
281-825-6404
Please note, our services are limited to the The Woodlands, Spring, Conroe, Tomball, Houston Texas areas (Montgomery County/ Harris County/ Houston). For a trainer in your state, consult the following organizations:

International Association of Canine Professionals

National Association Of Dog Instructors
Yespup.com
Complete Canine Training LLC
The Woodlands, TX
Call Today!
281-825-6404

Fun Stuff!
PUMPKIN BISCUTS
&nbsp &nbsp Breed Quiz
&nbspBehavior Photo Quiz
Coloring Sheets
Dog Tales
Kids Safety Tips
Tricks
Puzzles

Face it.
You need
some training.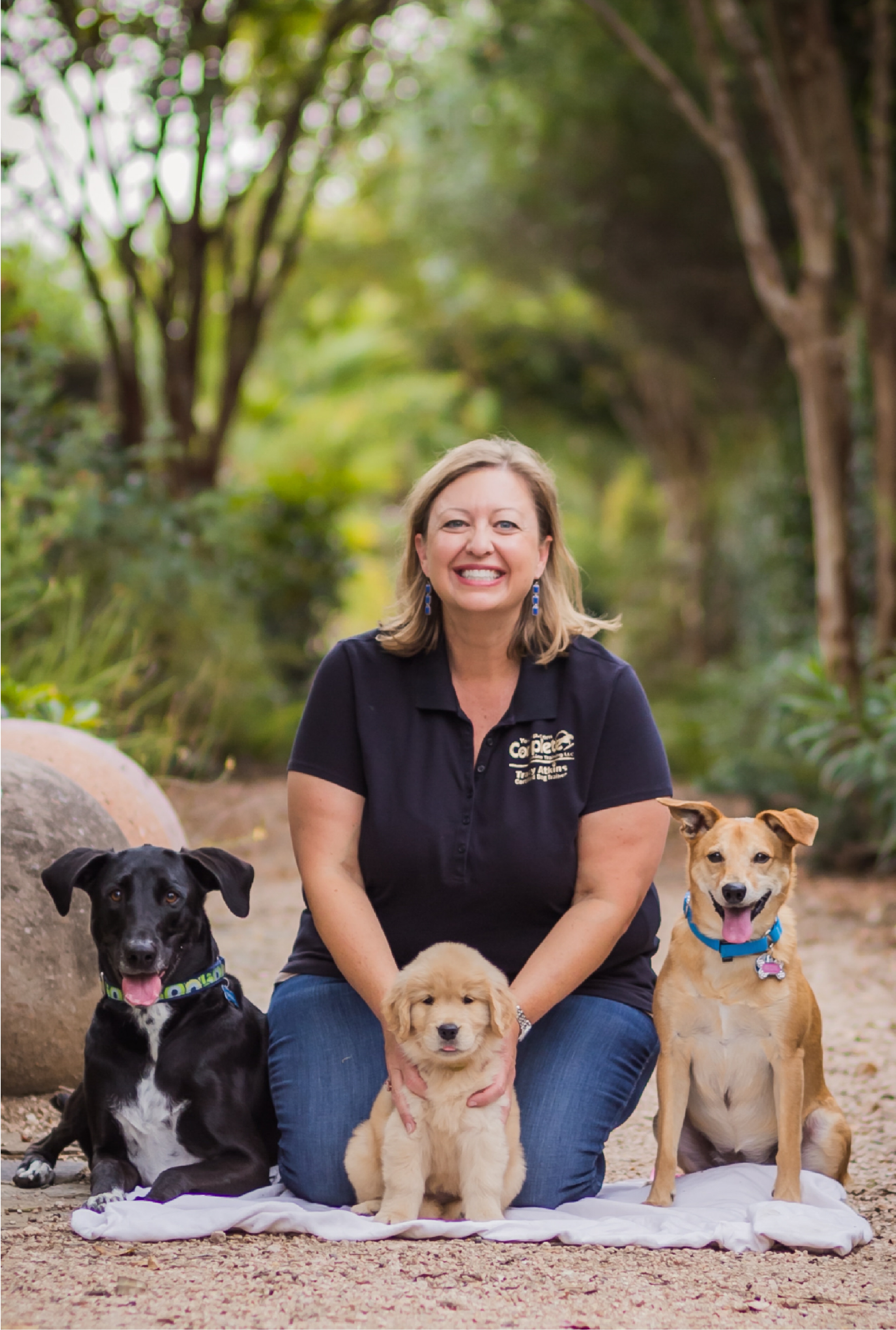 Call Today
281-825-6404